Pre-Production
During this initial stage, we open the floor to hear about your goals and vision; we will discuss the creative scope of work, budget, and schedule. At this point, we will collaborate to develop the concept & design.
---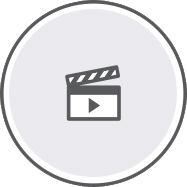 Production
Your project requires the best balance of technology and talent. Our team's extensive production experience is based on personalized content creation & event coverage. Most importantly, we understand how to produce works for the specific style and uniqueness of your project.
---
Post-Production
In this stage, we will put all the pieces together using the goals determined during Pre-production. Creating a polished video is possible by conscious clip selection, cleaning up audio for realism and clarity, colour correcting video footage, and adding music and graphics.
Backed by 4 years of industry experience and having covered over 100 weddings, Shyah K. Films specializes in creating heartwarming and personalized wedding videos that are a reflection of the special bond shared between you and your partner. We even possess an understanding of cultural elements including Chinese, Indian & Persian backgrounds to ensure that your wedding memories will be captured thoroughly and creatively.
Top