Customer Spotlight: Willow and Alexander
At Shyah K. Films, we pride ourselves on providing professional commercial and wedding videography services at affordable prices, and over the last several years, our success has been driven by happy clients, who have given us referrals and written positive reviews about our services. While quality is something that runs through our veins at Shyah K. Films, so does gratitude.
Through this post, we want to highlight a couple who has assisted in building our successful reputation and portfolio by helping us with multiple referrals.
Over the past eight months, Willow and Alexander have been more than just another client. They have been an invaluable asset to Shyah K. Films!
Willow and Alexander gave us the opportunity to film their special day - their wedding! We are grateful that they were easy-going and excited to hear our ideas. They allowed us to express our creative freedom and provided us with the ability to create a wedding video that is different from our norm. This flexibility allowed us to try new techniques that we've been eager to try. We ended up with a different type of edit, one that expands our portfolio and paves the path for future clients. Clients who share a similar taste will certainly benefit from our services.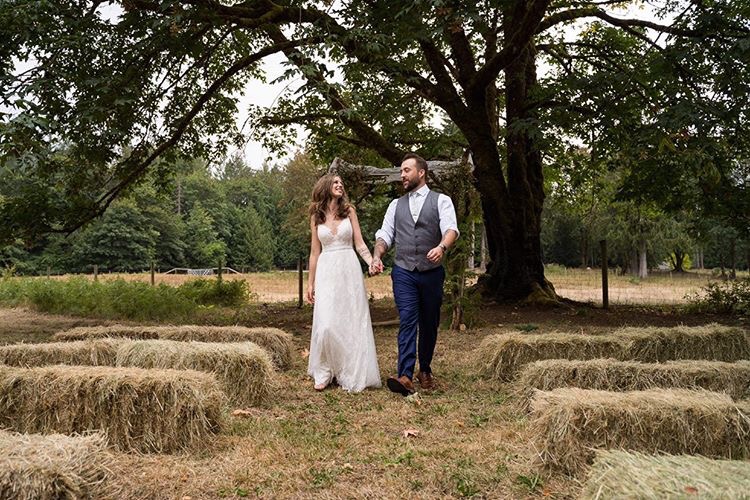 We love the fact that Willow and Alexander trusted our services, allowed us to experiment, and even showed appreciation for their family and friends. We had an excellent relationship with them, and our collaboration was smooth and stress-free!
We sincerely appreciate customers such as Willow and Alexander as they prove that reaching out to a small business owner has its benefits as they are delighted with the end product. It also gives us immense satisfaction to state that we did an excellent job at a very reasonable and competitive price. Our focus is on ensuring that our customers are happy with the services they receive.
Willow and Alexander are a few satisfied customers who have helped our business grow based on "word of mouth." Without them and other clients like them, we would not be in business. They have invariably helped us attract more customers, and in doing so, they have assisted us in growing their business.
When we asked Willow and Alexander about why they loved working with us, they wrote: "The first time we met Shyah, we thought we had our wedding day all figured out. As soon as he started asking us questions about the day, we realized we knew very little. Shyah spent the next hour helping lay out the perfect day, he spent the next few months fine-tuning the details and on the day of the wedding; he brought an amazing energy that really contributed to the whole experience. And to boot, he is a fantastic videographer."
Willow and Alexander and our other clients aren't wrong!
As a small business, at Shyah K. Films, we prioritize customer service and high-quality work at affordable prices. The next time you're looking for commercial and wedding videography services across Whistler, North Vancouver, Vancouver, Nanaimo, Burnaby, Coquitlam, Richmond, Delta, Surrey, Langley, Abbotsford, and Victoria, BC, get in touch with us by clicking here or visit our website.
---
---